Gilbert A. Holmes is Dean and Professor of Law at the University of La Verne College of Law
In July of 2016, graduates from ABA-approved law schools in California had a first-time General Bar Examination pass rate of 62 percent, and all bar takers in the state had a first-time pass rate of 56 percent. These numbers are down from previous years, sparking debate, discussion and deliberation about the reason for the decline and what can be done about it.
Deans of ABA-approved law schools in California have been calling for a lowering of the cut score that serves as the basis for grading of the exam. California has the second highest cut score in the country. It also has the lowest pass rate, even though researcher Roger Bolus reported to the State Bar of California that the state's bar exam takers perform higher than the national average on the only portion of the exam that every state except Louisiana administers—the MBE.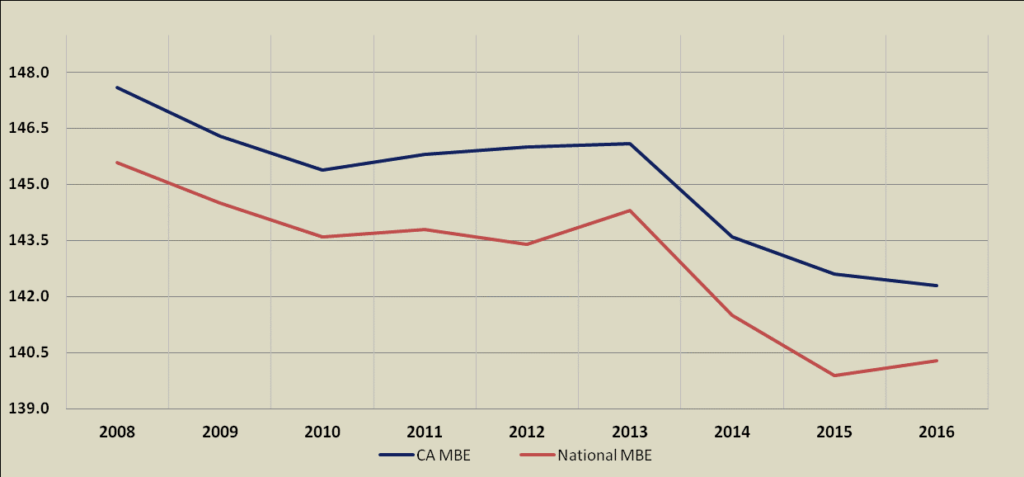 The State Bar has responded to this call by engaging in a number of studies about the content and validity of the bar exam and the California grading system. (more…)
» Read the full text for The High Cost of Not Lowering the Bar